GUARDIANS OF SCOTLAND TRUST
We Hope You Enjoy 'Brothers in Arms' at the Stirling Smith Art Gallery and Museum
June 16th - September 2nd, 2018
Admission Free
Brothers in Arms is an exhibition to illustrate proposed artwork design development, by internationally known artist Malcolm Robertson and to outline other Guardians of Scotland Trust activity, ongoing. The Trust continues meantime to fundraise to help realise ambitions to create a monumental sculpture in commemoration of Andrew de Moray and William Wallace at Stirling Bridge, 1297, and to help raise awareness of the significance of Stirling in Scotland's history.

Robin Iffla, MBE, DL, Chair of the Guardians of Scotland Trust, says:
"I have given much consideration of this project beside variant and substantial worldwide interest in Wallace, evidenced rise of international heritage-tourism economies, valued public art presence in places nationally and local ambitions for educational, economic and cultural growth. I absolutely believe therefore, alongside fellow trustees that the time is now, to recognise the position of De Moray in Stirling's and Scotland's rich cultural past and to create, as we believe is the case, the first joint physical commemoration in the world, here in Stirling.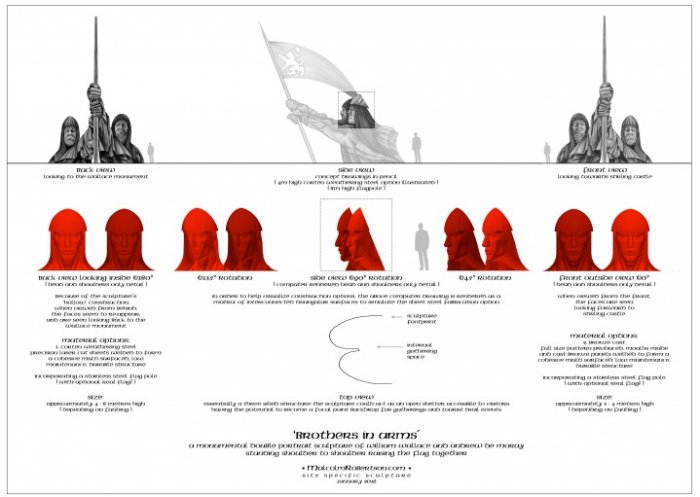 Artwork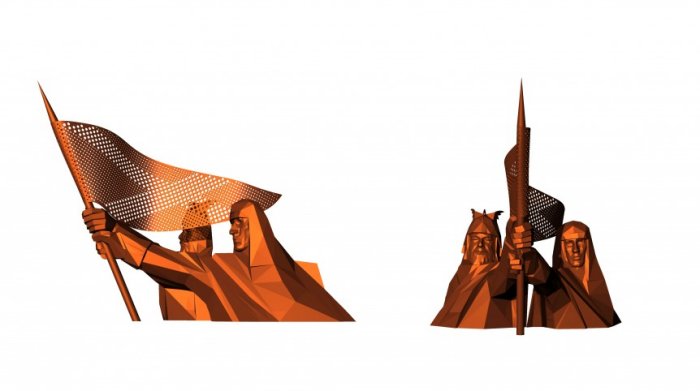 2 views
Trustees are continually grateful for public and private support which amplifies the breadth of project potential and encourages further development of Malcolm Robertson's artwork design proposal. The Trust passionately believes that further development of this project, bringing the artwork to fruition, will help to re-educate and re-imagine the Battle of Stirling Bridge. Most notably to highlight the equal role of De Moray next to Wallace, but also by associated educational projects to consider the many other people impacted by this 1297 event. Our work aims to remember and reconsider not only those from Scotland living at this time in the past, but also those involved from England, Wales and other places too. Neither to consider only men who fought, but the role of women, families and societies of this time. Through re-imagining Stirling's past, we aim to help encourage fresh public thinking and believe Malcolm Robertson offers a very powerful artistic interpretation of De Moray and Wallace, for ongoing development and benefit to residents and tourists in twenty-first century Scotland.
In my view, the Guardians of Scotland Trust exists at the right time to positively impact Stirling's future and by close-working with our heritage neighbours at the Wallace Monument, Stirling Castle, Bannockburn and the Engine Shed, to jointly highlight the vibrant bigger picture of Stirling's story. The Trust welcomes all support to make real in sculptural form, De Moray and Wallace standing as 'brothers in arms' at the Battle of Stirling Bridge, from the perspective of a bygone age and towards a brighter cultural future."
Robin Iffla, MBE, D.L.
June, 2018